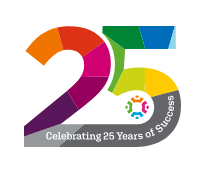 Activating People

for 25 Years

From the beginning, Workpartners has had one singular aim: to help clients create vibrant workplaces where every employee can maintain their physical and emotional health. With Workpartners, your employees can contribute their full potential to ensure your company's success and their sense of engagement and fulfillment at work.


Workpartners at a glance.
Over the years, we've developed a powerful portfolio of integrated solutions to better identify, engage, and impact our clients' human capital needs including: population analytics, health advocacy, absence management, and HR technology. This combination of capabilities enables us to understand what people need, how they behave, and how to improve their health and wellness.
51% More engagement due to our proven methods.
63% Growth in membership since 2016.