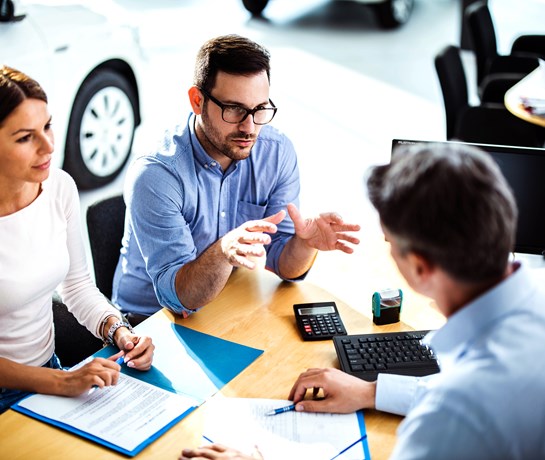 Absence
Identifying loss trends and safety solutions
How partnering with Workpartners allowed an automobile dealer to improve its safety culture
Workpartners® risk control helped an automobile dealer develop a culture built around safety and reduced the dealer's claims and program costs.
Learn more about our workers compensation solutions
PROBLEM:
A workers' compensation client owns an automobile dealership and had a history of significant employee injuries. These incidents led to substantial claims, a risk for additional employee injuries, and increased organizational insurance program expenses.
SOLUTION:
Workpartners® collaborated with the client and broker, analyzed loss trends, and determined that slips and falls were a leading cause of the client's large claims. The team then met to review those claims and develop solutions to address the problem. The first step for the client was to identify and proactively correct hazards to prevent accidents from occurring. The second step was for the client's managers to implement and manage an effective safety program.
Along with these steps, Workpartners conducted onsite trainings on slip/fall awareness. These trainings involved identifying potential hazards that can cause slip/fall accidents and discussing how to mitigate them. Workpartners made its suite of resources available to the client, including informational handouts, videos, and posters to remind employees about the importance of keeping their workplace safe.
RESULTS:
Since Workpartners began working with the client, there have been no slip-/fall-related injuries. Total incurred costs have decreased by 68 percent, and the client's experience mod dropped nearly 15 percent. This resulted in a savings of more than $60,000 (26 percent) in annual insurance costs.
To learn how Workpartners can help your organization identify hazards and build a culture based on employee safety, call us at 1-866-229-3507 or email us at info@workpartners.com.