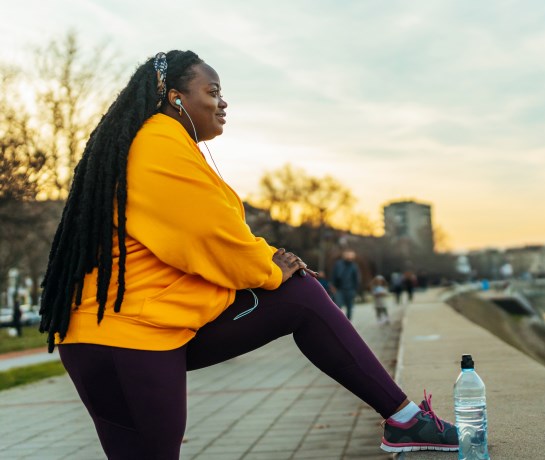 Advocacy
Employees improved their diabetes management and lowered their treatment costs
Organizational Challenge 
Diabetes is a chronic disease that requires constant self-management and affects nearly every aspect of daily life. One in 10 Americans has diabetes—that's 37 million people. According to the national average, diabetes is typically present in 11.3 percent of the U.S. population. The total estimated cost of diabetes in the U.S. is $327 billion, and the average individual medical cost per year is $9,601.  
Workpartners® conducted a population risk analysis for a client whose enrolled health plan population aligned with the national average. Eleven percent of its members had a diabetes diagnosis, and those employees had average annual health benefit costs that were three times higher than those without a diabetes diagnosis. Helping our client's employees and their dependents better manage their diabetes can dramatically improve their quality of life while lowering treatment costs.
Strategic Actions
Workpartners' KnovaSolutions® programs take a holistic approach. The services equip and empower people to navigate complexity, improve their health, and make better informed health care decisions. This improves their quality of life, reduces waste, and lowers your company's benefit costs.
Through our proprietary data analysis, we were able to identify all members with a diabetes diagnosis and stratify them according to their risk. Our client offered medication and diabetes supply incentives to all Health Plan-enrolled members with a diabetes diagnosis. This approach allowed anyone—regardless of their risk level—to receive assistance in managing their diabetes with the KnovaSolutions certified diabetes care and education specialist (CDCES).
Throughout the program, members engaged with the CDCES who offered guidance and support. The CDCES helped members adopt a healthy mindset by establishing a personalized diabetes management plan and setting realistic goals for sustainable lifestyle changes. Members were eligible to receive the incentives if they met the minimum interaction with the CDCES every 90 days.
Areas of focus included:
Diabetes medication management.
Monitoring glucose.
Establishing goals.
Healthy eating.
Physical activity.
Removing barriers.
Reducing risks.
The Results
The goals of the program were to reduce the complications and medical costs associated with uncontrolled diabetes.
Research shows the following risk reduction percentages for key health risk indicators:
HbA1c: Every 1 percent reduction in HbA1c is associated with a 37 percent reduction in microvascular complications (eye, kidney, and nerve disease).​
Weight: 5-10 percent weight loss will decrease the risk of developing health conditions associated with obesity.​
Cholesterol: 1 mmol/L decrease in LDL-C can lead to a 20 percent decrease in coronary mortality.
We analyzed a cohort of members who participated in the program for 12 months. We recorded their key metrics pre-program and re-evaluated their health and benefit cost expenditures in 12 months.
The results revealed marked improvements in the following measures:
Overall average cost reduction of $3,219 for members with type 2 diabetes (82 percent of those enrolled in the cohort).
50 percent reported a reduction in their weight and average blood sugar (HbA1c).
36 percent had a reduction in their LDL cholesterol level.
Medication adherence increased by as much as 6 percent in some cases.
Member-reported outcomes:
7 percent reported improvements in their health and well-being.
6 percent reported making adjustments to their treatment plan.
9 percent reported a reduction in their benefit use.
9 percent reported an improvement in their mental health.
Recent member testimonials:"My health coach, Marilyn, has been instrumental in assisting me with managing my diabetes. She's given me tips on exercise regimens (weights/walking), eating habit changes, etc. She's been a gem in helping me, and I appreciate her "coaching" approach versus being pushy and directive."
"My educator, Linda, was so kind and personable and easy to talk to. We set goals and discussed lifestyle changes that were doable. We discussed dietary considerations, activity, meds, and glucose monitoring in each of our sessions. During the conversation, she gave me some ideas on how to take steps toward getting myself in a better mindset about what I needed to do. I have lost 25 pounds plus some, lost over 12 inches, become more active, eating more healthy food choices. My A1c came back down; now it is 6.7."
"I actually got excited about the quarterly phone calls from KnovaSolutions. I was praised for bringing my A1c numbers down, and the pep talk I would get motivated me to continue the progress I was making along with more ideas or suggestions given. I think the key to improving your health would be to join up with KnovaSolutions and learn ways to take control of your diabetes. Not only do you get professional information from someone who knows all about what your dealing with, you get coaching on a level you can understand."
Workpartners' KnovaSolutions diabetes program is unique. Guidance from a KnovaSolutions CDCES can help your employees better manage their diabetes.  ​We take a person-first approach to understand the individual and their specific challenges that impact their disease.​ We use motivational interviewing to elicit the person's desire to change and clinical expertise to empower people with the knowledge and skills to manage their diabetes better, leading to positive program outcomes of reduced costs and improved productivity and health.​ After one year of the KnovaSolutions diabetes program, we saw improvement in all of the key health risk indicators, as well as a considerable average cost reduction per participant.
To learn more about the KnovaSolutions' diabetes program, call us at 1-866-229-3507 or email info@workpartners.com.