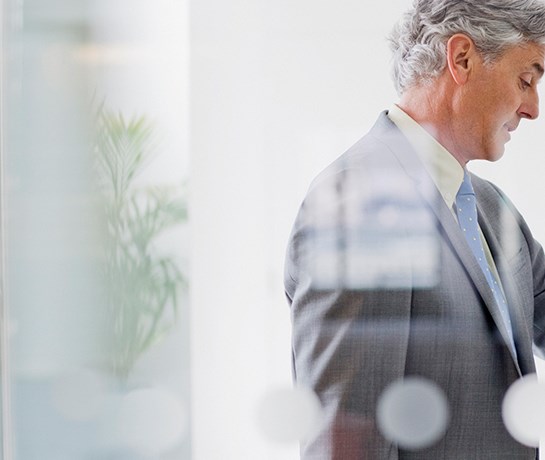 Absence Management
Five ways to eliminate absenteeism
Employee absence strains your organization. Success in today's business climate demands high productivity and a lean and efficient staff. Every hour an employee is on leave adds costs to your bottom line. Take a look at the five tips below to help eliminate absenteeism within your organization.
Five ways to eliminate absenteeism
1. Outsource your leave administration and track absence electronically. Leave management is a complex process. The paperwork associated with leave requests and other aspects of manual tracking can be cumbersome and overwhelming for your human resources (HR) staff. Compliance concerns, administrative errors, inconsistent tracking, underreporting, lack of accountability, limited knowledge, costs, and what you don't know about these and other issues can hurt your company. Many organizations partner with an outside company for leave administration. These companies can manage all types of leaves—intermittent, FMLA, military, employer-sponsored leaves, and state-mandated—in an efficient, compliant, and cost-effective manner.
Create a culture of health. Controlling health care costs is a concern for many employers. One way to work toward this goal is having employees and their families assume greater responsibility for their own health. Population health management tools and wellness programs with incentives can empower employers and their employees to understand their current health status, identify opportunities to improve health, develop healthy lifestyle behaviors, and manage existing health conditions. Incentives are a great way to get employees to focus on the importance of healthy behaviors and can motivate them to take steps to improve health outcomes. Having a healthier workforce can also lead to reduced absenteeism and presenteeism.
2. Help employees return to work. Illnesses and injuries can have a major impact on productivity and a company's profits. Having a return-to-work program for workers' compensation claims can help reduce leaves of absence because they help employees return or transition back to regular employment in a safe and timely manner. Return to work options may include modified work (light duty), temporary alternative work, and return to work in the same or different job. Other options such as on-site health clinics and lifestyle and disease management health coaches placed in employee workspaces can also be an effective tool for helping employees return to work.
3. Put safety first. Maximizing the health and safety of your employees is vital to the success of your organization. Making a commitment to preventing slips, trips, and falls can control workers' compensation costs. Simple things like keeping walkways and aisles clear of hazards like electrical cords and boxes, ensuring all areas (including parking lots and surrounding grounds) are well lit, and eliminating wet and slippery surfaces can have a significant impact on workplace safety. You can take advanced measures by partnering with a company that offers safety management and risk control services. Examples include customized risk control programs, management and supervisory coaching programs to assist in reinforcing leading health and safety practices, OSHA compliance, and others.
4. Make life a little easier on your employees. Stressors involving finances, caregiving, family, and legal problems can detract from employees' valuable time, attention, and energy—even when they are at work. Sometimes the work itself can cause stress and lost productivity. When stress becomes overwhelming, mental and physical health can suffer, which can impact an employee's productivity and performance. Offering an employee assistance program (EAP) can be an effective way to help employees respond to life's personal and work-related challenges. Ultimately, EAP services help resolve problems before they interfere with work attendance or productivity. Usually there is no up-front cost sharing for employees or their household members, which removes barriers to assistance. And, some EAP programs also offer manager and supervisor support through coaching and consultation services that can help overcome obstacles and create a more positive work environment.
These tips can help you rein in absenteeism. If you choose to outsource these initiatives, research companies until you find the best fit for your needs. Some health and productivity solution providers can incorporate their services into any existing absence, health, wellness, or other benefit program. You may want to consider partnering with a company that offers all of these services. Integrated services may be a more comprehensive solution to solving your health and productivity needs.