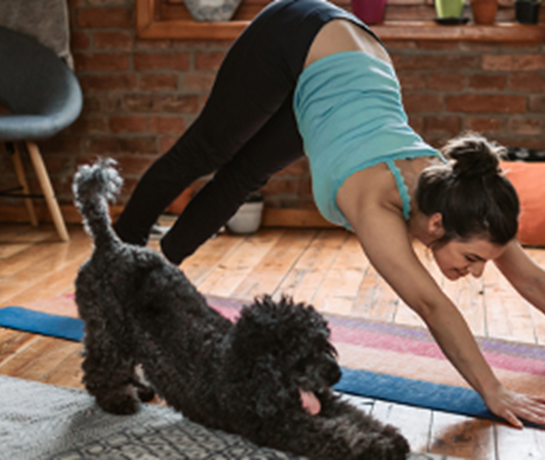 Employee Wellness
Encouraging Behavior Change Over Clinical Interventions
Empowering Employees to Change Their Behaviors
Offering employees and their families incentives for engagement can encourage them to adopt healthy behaviors. It can also enable them to self-monitor and manage chronic conditions. Education and engagement help reduce both the number of new cases per year as well as the prevalence of chronic conditions in your employee population. This can go a long way to managing costs, and your employees will be better off as a result!
It Works!
Individuals who use our clinical prevention services experience a 10-15 percent reduction in medical and drug costs after one year.
7:1 ROI
Achieved with clinical prevention services for those managing multiple chronic conditions.
The Benefits of Self-Monitoring
Self-monitoring, lifestyle skills, and support can improve health behaviors to the point where chronic health conditions can be prevented, treated, and even reversed. It's an amazing—and achievable—outcome for both your employees and your bottom line. Actively involving individuals in their health care decisions for chronic conditions is associated with lower health care costs and better outcomes.
Take Action
Incentivize enrollment in and graduation from health coaching programs for the following areas of interest:
Weight management
Physical activity
Nutrition
Stress management
Tobacco cessation
Disease management
Remember to empower your employees to make this change for themselves. For more help, contact Workpartners to see what type of programs will best fit your business!
Reducing Excessive Clinical Intervention
Doctor-patient communication and the use of decision support tools can promote behavior change over surgery. Excessive "preference-sensitive" surgeries and costly procedure-driven medicine are commonplace in the current fee-for-service system. This system places much more value on diagnostic and therapeutic interventions rather than behavior changes that can help conditions.
Helping Patients Understand
Patient-centric, shared decision-making should become the foundation for all health care decisions, particularly for high-cost, discretionary procedures, and diagnostic tests—regardless of the type of benefit-related program. Counseling, behavior support, and other less-intensive services need to take precedence over traditional and costly procedures.
When physicians help their patients understand the full range of care options as well as the pros and cons of each, patients can express their value and preference. This process helps determine the course of care that best matches the patient's goals and values. You can start at your organization by targeting lower back pain due to its prevalence and significant impact on costs!
In these cases, our studies have consistently demonstrated a 25 to 30 percent reduction of preference-sensitive surgeries.
Unavoidable Interventions
Some employees don't get a choice in their clinical intervention due to time-sensitivity or the severity of the issue. In these cases, data and outreach are the keys to helping employees return to work faster.
Here are the leading causes of absenteeism, disability, and workers' compensation:
Stress
Depression
Mental health
Social concerns
Musculoskeletal conditions
These all drive time away from work which will drive up your costs. It's in the best interests of your organization to keep a close eye on these causes and manage them wherever possible. This will ensure a swift and safe return to work for your employees. Start by monitoring these conditions as the first step toward reducing absenteeism and total productivity costs. Progress to an integrated and employee-centric strategy that emphasizes care coordination and community care models that help employees return to work earlier.
In a Healthy and Supportive Environment, Employees:
Love to be at work.
Commit to their team and the company's mission.
Understand that "the right thing to do is the easy thing to do" at your organization.
A Healthy and Supportive Environment Fosters:
Reduced absenteeism.
Lower turnover.
Boosted productivity.
Increased earnings per share gain.
Thriving market share gain.
When employees feel valued, they'll look forward to returning to the workforce as soon as they are capable. Support your employees throughout the process and, in turn, you'll save costs at every step of their health journey. Even better? You'll be building trust and displaying core values around wellness.
The Full Scope of Human Capital
As you've learned, a comprehensive, integrated, and proactive employer health strategy can address the core drivers of poor health, excessive medical costs, and lost productivity. You've built your framework for wellness at your organization. For more advanced tactics and a customized approach to health and productivity at your organization, check out Workpartners' suite of solutions or contact us today for a consultation and quote!