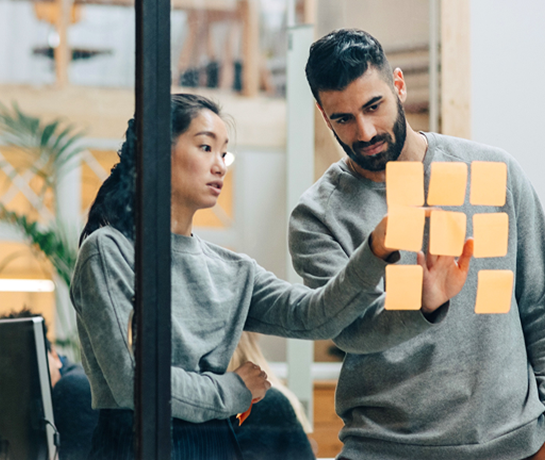 Employee Wellness
Optimizing the Work Environment for Health and Productivity
Assess the Strengths and Needs of Your Work Environment
A holistic view of your organization's strengths and needs is the important first step when you're looking to optimize your company's health and productivity. It's important that you understand makes your "environment." It's much more complicated than a simple office layout or decorations on the walls.
Environment Includes:
Company culture.
Leadership and responsibilities.
Rewards and compensation.
Benefit alignment.
Health programs.
General approach to wellness.
Workplace Environmental Assessment Tools Can Identify Business Needs
We offer a variety of assessments and tools that can help gauge your organization's attitudes, policies, and programming with the objective of providing a clearer picture of the organization's readiness to change.  The results of the environmental assessment help us determine the org readiness to change and provides us with key indicators that point toward more pointed solutions so that we can start to build their roadmap for health & productivity solutions that sets the organization on a path to achieve the organization's goals.
Building a Culture of Health, Performance, and Productivity
We encourage you to take initiative in bettering your workplace culture. Small changes can go a long way toward improving your company culture, so look over the list below and consider how these areas of focus could be changed to work toward a positive health and productivity outcome.
Leadership and culture
Alignment of employee roles, responsibilities, and rewards
Absence management
Wellness programs and resources:

Health assessments and biometric screenings
Cafeteria or vending machine options
Physical activity, stress, and resiliency
Tobacco cessation
Weight management

Engagement and communication channels
Ergonomics

Workplace environment assessment

Safety and wellness infrastructure
Early return-to-work insight and programs
All these areas represent valuable opportunities to create a healthy and productive workplace. With focused effort, you can begin to improve many—if not all—of them! Workpartners offers a full suite of integrated solutions that can help align your wellness initiatives, identify your at-risk populations, and reduce absences across your organization.
Big Data Can Guide Your Transformation
An even deeper look into how your business environment operates comes from big data. By connecting data points like absence rates, work performance, or total benefits costs to the larger environmental assessment you're able to better understand how to optimize
Integrated Data Can Help You Understand the Causes of:
Poor work performance.
Stressed employees.
Rising absenteeism.
Disease claims.
Workers' compensation claims.
Total productivity costs.
Proper tools enable you to make decisions clearly and with insights that would otherwise be hidden from view. Solutions like the ones provided by Workpartners offer new insights to your workforce and help you identify at-risk populations. Armed with that knowledge, you can better predict employees' needs and support health and productivity efforts.
What programmatic data do we analyze?
People
Health
Absence
Wellness
Safety
Compensation
Work performance
Identifying Your Health Risk and Total Costs
Integrated data models show new and actionable associations for intervention by bringing all of your data together. The numbers make it clear that comprehensive integrated data identifies more of an organization's health risk. The integration of assessment data with benefit claims data allows for an 85 percent increase in the identification of health risk and disease. Predicting these risks and encouraging the population to take preventive action can significantly reduce long-term costs for your organization.
Workpartners' proprietary Human Capital Risk Index, HUI®, allows us to predictively measure the risk and cost of each person in your population and monitor changes on both an individual level and population over time. You'll be fully aware of your workplace environment and able to stay on top of health and productivity in your workplace. This risk data, along with the rest of your integrated system, allows you to create the best possible environment for improving employee health.