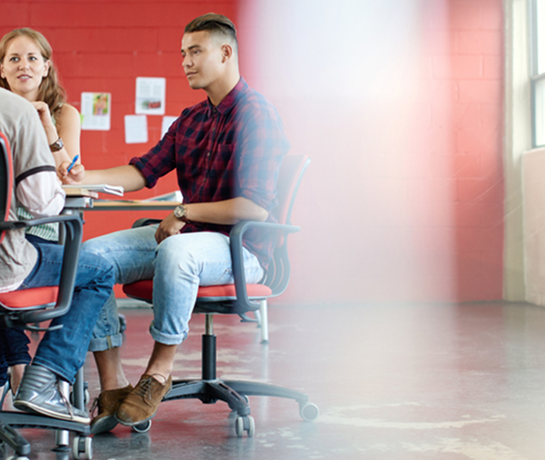 Human Capital Management
Applying health and predictive analytics to make a healthier organization
As wellness and incentivized platforms move to the forefront of health care, employee health status is more important than ever. Employers can promote programs to help reduce employee health risks — and, ultimately, reduce overall health care costs. The key is to find programs that really work. By using health and productivity analytics, employers can apply targeted strategies to create more successful wellness programs.
How it works
WorkPartners' incentive campaign management platform, Take a Healthy Step, equips employees with the tools they need to adopt and maintain healthy lifestyle behaviors. Using biometric lab values, health risk assessments, and pharmacy claims (when available), we identify an employee's risk factors and suggest healthy activities to reduce their risks. When users complete targeted healthy activities and programs, they receive incentive points. These can be credited toward annual health insurance deductibles, or qualify users for prize drawings or other incentives defined by employers. By structuring our program this way, we have seen a 67 percent increase in employee utilization when healthy programs are incentivized.
Predictive analytics additions
WorkPartners also evaluates current employee health practices, identifies areas for improvement, and works with employers to build programs that focus on these areas. Addressing the specific risks of the work population lets employers:
Meet ACA requirements.
Contain health care costs.
Provide valuable programs for their employees.
Increasing engagement through channel utilization
In order to further drive utilization across the entire member population, it is imperative to offer employees several modes of engagement — online portal, mobile, app, screenings, and workplace campaigns. For example, mobile accessibility has been a driving force to increase engagement. In our 2015 Home Run For Health Program, we saw a 23 percent increase in the use of mobile apps to track activity. And with the use of fitness trackers like FitBit rapidly increasing, we have linked this and similar wearable activity monitors to the WorkPartners' MyActivity tracker to help participants earn incentivized credits while completing their daily routine.
Results-driven analytics
WorkPartners uses analytics not only to make it easier and more accessible for members to address their specified health risks, but to make it easier for those members to stick with their healthy choices. By offering the ability to track personal results, employees can see growth in their health and their wallets. We understand that an effective population health program and behavioral change don't happen overnight. We make change happen by meeting clients where they are in the process, analyzing the current state of their program, and working collaboratively to move the organization toward a healthier workforce and a healthier bottom line. To learn more about our Health Management and Wellness programs, click here.