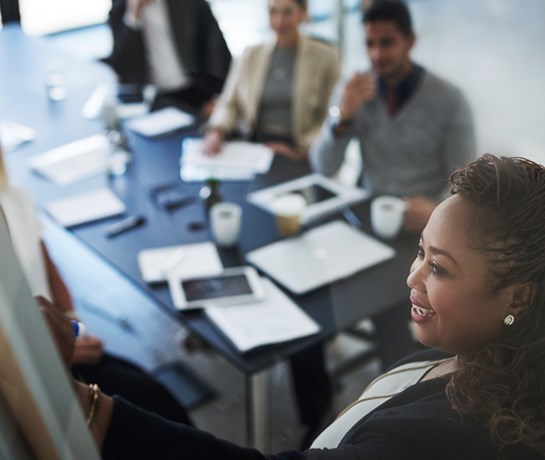 Human Capital Management
Developing a human capital management strategy
The idea that a company is only as good as the people who work there is ingrained in today's business culture. Human Resources now plays a larger strategic role in organizations, as it's not only tasked with recruiting new employees but also with maximizing productivity and reducing costs. To achieve these goals you need to develop a strong Human Capital Management strategy. A solid Human Capital Management strategy means you're maximizing your employees' productivity while also minimizing unnecessary employee expenses. To help you do this, WorkPartners can provide data warehousing and integrated data services. We analyze your data through our Online Business Intelligence (OBI) platform—an integrated data warehouse that allows you to review your company's human capital risks and benefit costs and then take steps to manage them. The OBI platform is customized to your business and provides the actionable information that turns your strategy from a static document into a fundamental piece of your business culture. WorkPartners' data warehouse and integrated data services are all part of our one-stop, holistic approach to managing the health, wellness, and productivity of your workforce. We provide a variety of products and services that can be customized to your needs, including:
Leave management
Short-term disability
Workers' compensation
Employee assistance programs
Health management and wellness
And our experts will ensure these services integrate with your own health and productivity tools so that theHuman Capital Management strategy you develop is the right one for your company. WorkPartners' approach to developing that strategy includes:
Partnering with every client and tailoring our solutions to meet their needs
Integrating separate benefit programs into a streamlined, accessible delivery system
Focusing on the whole person, understanding that improved employee health leads to a better quality of life as well as greater productivity
Providing a team of medical professionals—health coaches, nurse case managers, behavioral health specialists, and more
Measuring the effectiveness of our clients' programs by gathering and analyzing their data and comparing them to industry standards
Our products, our experts, and our OBI platform work together so your company can develop theHuman Capital Management strategy that works for you and your employees. And with WorkPartners' dedication to innovative thinking and constant improvement, yourHuman Capital Management strategy can evolve as your company does.