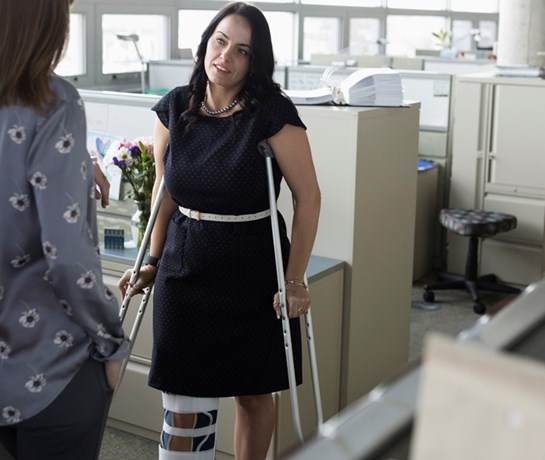 Safety & Risk Control
5 causes of workplace accidents
Workplace accidents and injuries are extremely expensive. The Occupational Safety and Health Administration (OSHA) estimates that employers spend nearly $1 billion a week alone in direct workers' compensation costs, such as medical expenses and legal services. Indirect costs also factor into the price employers pay for workplace injuries. Indirect expenses can include everything from training replacement employees and investigating accidents to implementing corrective measures and repairing damaged equipment and property. Injuries in the workplace can also lower employee morale and impact absenteeism—both factors can hamper productivity.
5 workplace accidents categories
Most workplace accidents can usually be grouped into one of five categories. These include:
Task: The actual work procedure being followed at the time of the incident.
Material: Possible causes resulting from the equipment and materials used.
Environment: The situation at the time of the incident (not what the "usual" conditions are).
Personnel: The condition of the individuals involved in the event.
Management: The role or presence of management systems.
As much as you work toward providing a safe workplace, there is always a chance an accident could happen. When an accident occurs, you should always conduct a thorough investigation by asking a series of pointed questions that address the five categories above. These questions may center around workplace conditions, equipment, safety procedures, prior safety training, and hazards, among others. Keep in mind, the questions you ask will depend on the incident. For example, the questions you ask for a slip-and-fall will be different those you ask for a moving/lifting incident. The results of the investigation can help you resolve issues related to the incident. The investigation can also help you understand the causes of incidents, so you can prevent accidents from happening—a win for employee safety and your company's bottom line.