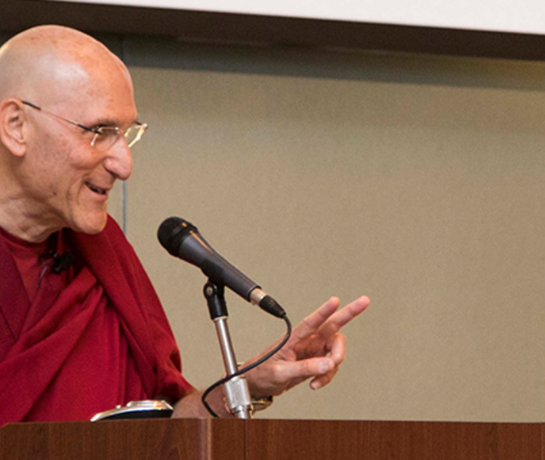 Well Being
Dr. Barry Kerzin leads discussion on mindfulness
Dr. Barry Kerzin, a mindfulness expert, a Buddhist Monk, and personal physician to the Dalai Lama, led a UPMC Health Plan, WorkPartners, and Pittsburgh-Business Times panel discussion titled "Building Success through Mindfulness." Dr. Kerzin explained that there is growing evidence-based research that demonstrates the effectiveness and positive impact of mindfulness upon individuals, institutions, and society. He cited the following:
Companies like Google, Goldman Sachs, and General Mills have implemented full courses of mindfulness training that have led to performance improvements of up to 20%, leading to a 20% savings.
A Harvard Business Review study found that practicing mindfulness for 10 minutes a day will lead to greater career success.
The impact upon organizations is the greatest when leaders "walk the talk." The growing support of leaders is demonstrated by the fact that 20% of American corporations are now offering mindfulness training. Organizations that practice mindfulness find that it leads to integrity, trust, and, ultimately, open communication. Dr. Kerzin remarked that, "We all want to be happy and none of us wants to hurt." The humility, compassion, and resilience found in mindfulness training leads to happiness.