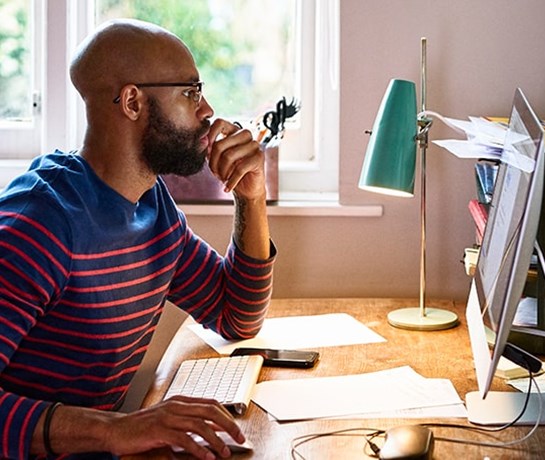 Company News
Keeping Employees Connected During COVID-19
COVID-19 began sweeping through the U.S. and now many of your employees are working from home. After employee safety, somewhere near the top of HR's current priority list is keeping the team connected, engaged, and productive. As you inventory the tools at hand, consider leveraging the power of your ben admin platform.
Employees may be working remotely and, especially now, want to be connected and informed.
5 Easy Ways to Use Your Ben Admin Platform to Help Your Remote Team
Update your benefit admin platform real estate to include a COVID-19 banner. Make it easy to find and easy to navigate through to an organized, simple landing page.
Keep your COVID-19 landing page fresh. The links and documents will be your sources of truth. Corporate policy updates such as travel restrictions and updated employee assistance programs may ride alongside links to trusted public health information such as the Centers for Disease Control and Prevention (CDC) and your state government's health page. Did you know that the CDC offers a coronavirus self-checker? Consider including a link on your page.
Take note of the shift many of your employees just made: They are now accessing the workplace more frequently from desktops, laptops, and mobile devices.
Update or add relevant medical carrier links to your benefit plan pages. Many carriers are providing access to COVID-19 testing and benefit changes. Highlight where this information can be found on your COVID-19 page.
Highlight your employee assistance program to help manage the stress and uncertainty your employees may be feeling.
Like all of you and your employees, we at Workpartners have been making many adjustments to the way we work since being required to stay at home. We have had to face and overcome challenges not only in our everyday business, but also in our personal lives.
COVID-19 means that families must adapt to a new normal. In addition to practicing social distancing, parents are juggling work, homeschooling, and childcare on their own for the foreseeable future. And working remotely means we must work and manage differently.
Leveraging your ben admin platform is one way to help your employees adjust. We are here to help. See our COVID-19 page for ways we may support you.
Stay safe. Stay connected.
Kismet Toksu – Vice President, Workpartners & President, eBenefits