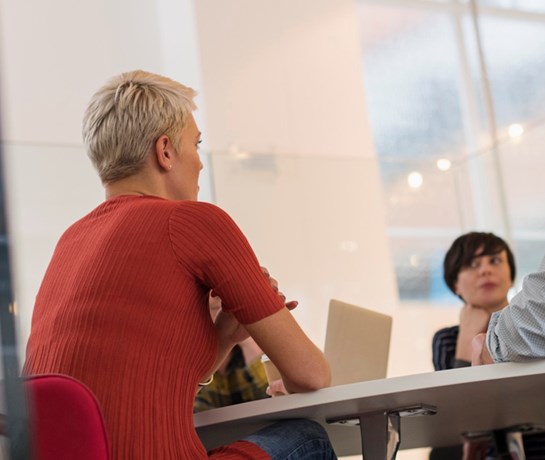 Employee Assistance Program
Death of a coworker: How to help your employees cope
The death of a coworker is a painful experience, and even more difficult if it's unexpected. It's normal for coworkers to feel grief and sadness. Here are some steps human resources (HR) and leadership can take to help employees grieve and recover.
Gather the group.
If possible, break the news of an employee's passing in person. Inform those who were closest with the deceased before talking to the group. Reach out to employees who are out of the office with the news.
Share information.
Tell your employees what happened and whatever details are appropriate. Provide updates as you get them. Communicate information about the funeral, memorial service, and/or wake in a timely manner. Employees can sometimes feel unsure if they should attend the service. As a manager or HR professional, you must clearly establish whether staff will be allowed to attend a service during work hours.
Consider holding a memorial service, especially if coworkers can't attend the funeral.
This chance to say goodbye can be very healing. Coworkers can share memories and speak about the qualities they admired. Let those closest to the deceased plan the details.
Get back to normal in a way that shows respect.
Returning to the work routine can help people move on. It will take time for the workplace to regain equilibrium, though. Meet with staff to figure out how to reassign work. Employees may want to leave a workstation or piece of equipment unused for a few weeks. If possible, honor those wishes.
Remind employees about employee assistance program (EAP) services.
Many companies have an EAP that offers one-on-one counseling services. Make sure staff knows how to contact the EAP. Send out an email and/or post the information in a staff lounge to ensure everyone is aware of these services.