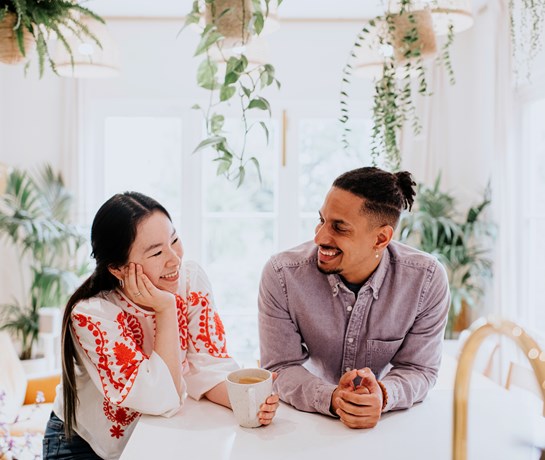 Employee Assistance Program
Recognizing the mental health needs of your minority workforce
How to acknowledge and support racial and ethnic minority communities that face unique struggles regarding mental illness
Mental health is as important as physical health, and about 1 in 5 Americans experiences a mental illness each year.1 But there are serious obstacles to promoting and maintaining good mental health within minority communities—obstacles that can be overcome if organizations focus attention on the issue.
The mental health issues minority groups face
A study by the National Institute of Health found that 52 percent of white respondents accessed mental health services in the previous year, but the number was much lower for minority populations. Just 39 percent of Black respondents, 36 percent of Hispanic participants, and 25 percent of Asian American respondents received mental health assistance.2
Those numbers might actually be worse than they appear. Poverty can affect mental health, and both Black and Hispanic people living below the poverty line were twice as likely to report serious psychological issues as those whose income was twice the poverty level.3,5 Black people are overrepresented among those in jail, shelters, foster care, and other institutional settings, and most community surveys measuring mental health don't include those populations. In 2019, suicide was the leading cause of death for Asian Americans/Pacific Islanders ages 15 to 24, and a study found that 70 percent of Southeast Asian refugees were diagnosed with post-traumatic stress disorder.4
How to be an advocate in the workplace
Promoting mental health and access to treatment is an excellent way to support your employees. Improved mental health can not only help your workers lead happier, healthier lives, it can also make them more engaged and productive. There are simple steps you can take to improve minority mental health in your workplace:
Check in frequently. Inquire with genuine interest about your employees' well-being, both as a team member and as a person.
Create an environment of psychological safety in which each employee feels they can ask questions, make mistakes, and share concerns without fear of judgment or consequences.
Regularly share supportive resources so your workers know you recognize the importance of mental health and respect an individual's willingness to seek help.
How to manage stress, anxiety, grief, or worry
There are simple tips you can offer minority members of your workforce to promote better mental health outcomes:6
Take breaks from news stories, including those on social media. It's good to be informed, but constant information about negative events can be upsetting.
Take care of their body. Staying physically healthy can improve a person's emotional well-being. Here are some ways to improve one's health:

Eat healthy. Choose fruits and vegetables, lean protein, whole grains, and low- or no-fat dairy products. Limit foods with unhealthy fats, salt, and added sugars.
Get enough sleep. Go to bed and wake up at the same time each day to help promote better sleep. Adults need seven or more hours per night.
Move more and sit less. Every bit of physical activity helps. Start small and build up to 2½ hours a week. Another option is to break it into smaller amounts, such as 20 to 30 minutes a day.

Limit alcohol intake. Choose not to drink, or drink in moderation. Moderation means having two drinks or less a day for men or one drink or less for women.
Avoid using illegal drugs or taking prescription drugs in ways other than as prescribed. Don't use someone else's prescription. Substance use treatment is available, and recovery starts with asking for help.
Avoid smoking, vaping, and using other tobacco products. People can and do quit tobacco for good.
Make time to unwind. Take deep breaths, stretch, or meditate.
Connect with others by:

Participating in activities that they enjoy.
Talking with trusted people about concerns and how they're feeling.
Joining community- or faith-based organizations.
Conclusion
Adding an employee assistance program (EAP) to your company's benefits gives your employees a powerful tool to address mental health concerns. An EAP offers confidential services and programs to promote better mental well-being. Workpartners' EAP offers referrals to professional therapists, one-on-one counseling, health coaches, and other support to help your minority employees address their mental health challenges.
It's important for your workforce to understand that there is help for everyone at your company. To learn more about the full range of programs and services Workpartners' EAP can provide for your organization, visit the rest of our resource pages. Discover how improving minority employees' mental health can lead to greater success for everyone at your company.
References
July is BIPOC Mental Health Awareness Month | Vermont Center For Crime Victims
Mental and Behavioral Health - African Americans - The Office of Minority Health (hhs.gov)
Mental and Behavioral Health - Asian Americans - The Office of Minority Health (hhs.gov)
Mental and Behavior Health – Hispanic/Latino – The Office of Minority Health (hhs.gov)