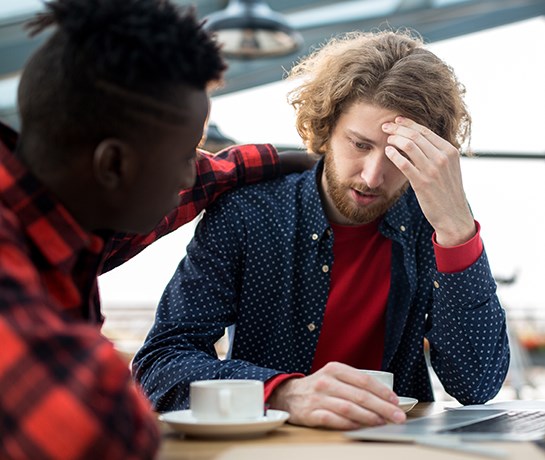 Employee Assistance Program
Supporting Employees' Mental Health
May is Mental Health Awareness Month, and according to the Centers for Disease Control and Prevention, about 200 million workdays are lost each year as a result of employees experiencing depression. This costs businesses billions of dollars—and makes it vital for companies to invest in supporting employees' mental health.
How to Support Employees
Employees dealing with depression often exhibit behavioral changes. Their symptoms may include being chronically late, missing meetings or deadlines, avoiding new tasks, having a short temper, or being impatient with co-workers. As a manager or supervisor, try to pay attention to these behavioral changes and use the suggestions below to help employees who have depression.
Address behavioral changes in a constructive way: Share your observations with the employee, explain how their behavior is affecting the team, and ask how you can help.  
Keep communication lines open: Let employees know that they can come to you about anything that's affecting their mental well-being. Take time to check in with everyone—even those who seem to be handling things well. Your openness will encourage them to come to you if they need help.
Listen and share: Let your employees express their feelings and pay attention when they do. Just listening can ease emotions. Share your experiences too—your employees may feel better knowing that you've gone through something similar.
Compromise and accommodate: Your employees are your company's greatest asset. If you notice that someone is struggling, work with them to develop a supportive plan. Try to accommodate employees' requests, and if you can't, explain honestly why you can't and provide alternatives.
Workpartners' approach to your employees' mental health
Workpartners® offers resources to improve your employees' quality of life during trying times. Our LifeSolutions® employee assistance program (EAP) has tools and programs that are designed to promote better mental health while maintaining productivity.
Employees can access their EAP benefits whenever they choose, knowing that these services are private and confidential. You should encourage your employees to take advantage of these mental health services and reassure them that everyone experiences times when they need help.
For more information on the mental health services LifeSolutions EAP offers, contact us today.