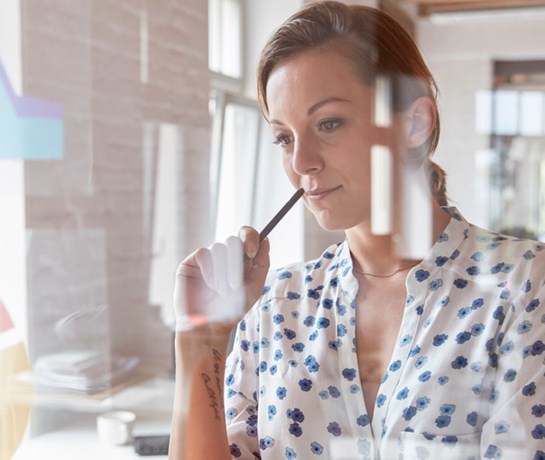 Employee Assistance Program
What to consider when selecting an EAP
An employee assistance program (EAP) is a powerful perk for your staff that shows your commitment to their overall well-being—including their physical, emotional, and financial health. An EAP's resources can improve your employees' work and home life, increase their productivity, and reduce your costs. Like all things, EAPs vary in quality, so it's important to carefully review all the options. We think these are some of the most important factors you should consider before selecting an EAP.
Qualifications:
The EAP should have professional, licensed staff members led by someone with an advanced degree in a clinical or behavioral health specialty. Staff members should be engaged in continuing education initiatives.
Training
EAP managerial training programs vary in their scope and subject matter. The most comprehensive plans provide guidance to deal with troubled employees, develop well-being policies, and arrange seminars on health issues. Having a well-trained managerial staff can help improve your employees' morale and increase their engagement.
Convenience and responsiveness:
You should look for an EAP that has providers in your geographic region who provide telephonic and video counseling options. This will allow your employees to see a professional close to where they live or work. The EAP should have a 24/7 toll-free number for employees to call when they need immediate assistance. The EAP's response time for nonemergency inquiries should be quick.
Tayilored plan design:
When selecting an EAP, remember that not one size fits all. You should be able to customize the EAP's approach and plan design to fit your organization's needs, location, and budget.
Integration:
EAPs work best when they can be integrated into an organization's medical benefits. This allows for a seamless coordination of benefits, and it eliminates redundancies and promotes effective treatment. The EAP you choose should also provide support for well-being, workers' compensation, and leave management programs.
Communication:
If you want to maximize the effectiveness of your EAP, you have to promote it. A successful EAP will consistently build and maintain program awareness. The EAP you choose should work with you to develop awareness campaigns that meet the needs of your employee population while supporting your company's mission, vision, and values.
Feedback:
EAPs provide regular, customized reports to their clients. These reports summarize the services that have been used, identify trends or sudden changes, and detail the EAP's impact on the organization. Your EAP should also use aggregate data to provide feedback about your employees' attitudes and concerns. With this information, you can pinpoint issues that the EAP may help address.