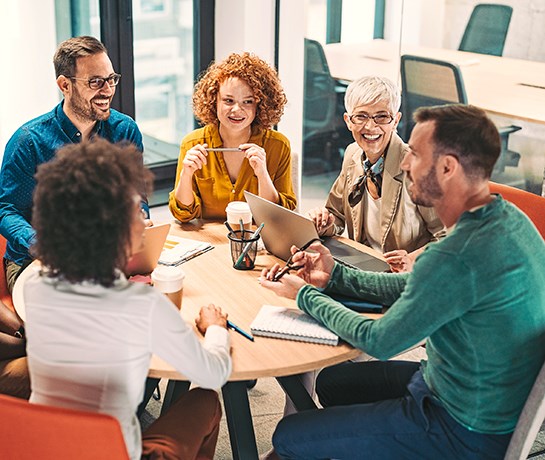 Newsletters
Eye on Engagement Newsletter - Summer 2023
About Us
Workpartners®, the People Activation Company, is part of UPMC and is headquartered in Pittsburgh. We take a holistic approach to tackling human capital challenges, integrating products and services such as leave and disability, employee assistance, benefits administration, onsite services, and health and wellness resources. Our data analytics capabilities share critical insights with brokers, consultants, and employers, converting data into actionable intelligence at an individual level.
Workpartners is powered by robust predictive analytics, clinical excellence, and progressive thought leadership. We deliver people-centric human capital management strategies to brokers and consultants as well as high-performance organizations in more than 200 industry verticals across the country. These services result in healthier individuals and a better bottom line. 
Core Competency Spotlight: Benefits Administration
Transforming benefits administration into a human capital strategy
At Workpartners® we help our clients improve their bottom line by enhancing benefits' performance, maximizing employee engagement, and improving workforce health and productivity. 
We now have an enhanced, powerful tool to support employees in their benefits administration journey: the upgraded eBenefits® platform. The eBenefits technology has helped businesses improve efficiency and engagement since 2005. The platform transforms benefits administration from a chaotic annual event to a year-round, personalized process for both organizations and their workforce.
A Look at Our Leadership
New vice president to focus on national growth
Workpartners, the People Activation Company, recently announced that Pat Kalnas has been promoted to Vice President of Business Development, Sales, and Marketing.
Mr. Kalnas is responsible for all facets of national business development across Workpartners' lines of business. He has experience as an innovator and entrepreneur in roles that supported Fortune 500 employers' workforce management needs and provided assistance to health care startups.
Assisting Mr. Kalnas on national growth initiatives and strategy is Beth Stutzman, who has been promoted to Associate Vice President.   
Products and Service Innovations
Updates to analytics tool offer a full view of employee health
In April 2022, Workpartners announced upgrades to its user-friendly Online Business Intelligence (O|BI)® analytics platform, delivering unprecedented opportunities for employers to look holistically at employee health care data and optimize benefit management and delivery.
O|BI works with a company's existing technology platforms to examine key performance indicators and trends across an organization's benefits programs. Traditional integrated services look only at medical and pharmacy claims, but O|BI also integrates analyses of absence, disability, well-being, compensation, and safety risk programs. This allows Workpartners to develop comprehensive, highly customized opportunities for employers to improve benefits, support employees, and control costs.
Improved wellness campaign and challenge platform
When developing a wellness incentive design, it is important to know that there is no one-size-fits-all approach. Our Take a Healthy Step well-being program offers scientific, evidence-based tools, programs, and strategies to help employees live healthier and feel better. The program uses the latest digital engagement technology, which allows employees to have a gamified, but personalized wellness experience. They can complete fun, engaging activities and challenges; browse trending topics; and engage in activities that organizations promote. Employees can also use social media-style features (such as liking others' posts) through a messaging feed and easily track their progress toward completing levels and earning incentives.
From Our Leadership
Opportunity. Innovation. Excellence.
This year, we've made many gains—with no signs of slowing down. We're on track to continue to drive innovation for you and your clients—delivering personalized tools and solutions. We're excited about all the ways we'll get there, and we hope you are too. Stay up to date on our path to progress across our core competencies: analytics, advocacy, absence, and benefits administration. Welcome to the journey!
Innovating in new areas
Every business faces unique challenges. That means every one of your clients—and every one of their employees—deserves personalized service.
All of our programs addressing time away from work, including absence, short term disability administration, ADA/ADAAA, and workers' compensation, are delivered through top-of-the-line programs. We are uniquely able to provide integrated reporting across all employee absence, disability, and workers' compensation programs. This integration and data technology allow us to calculate return-on-investment and return-on­value statements.
Workpartners can provide third-party administrative (TPA) services in Pennsylvania, Delaware, New Jersey, Maryland, District of Columbia, West Virginia, and Virginia. We have been providing workers' compensation third-party administrator services to public and private clients of all sizes since 1997. Our approach allows us to address data conversion, case management, physician peer review, strong analytical safety support, safety committee support, medical cost containment, OSHA reporting, and other complementary services for work-related claims.
Positioned to succeed
While we proudly make Pittsburgh our headquarters, we strive to work with brokers and consultants across the nation. We maintain additional operations throughout the United States, including our two Mountain West locations of Cheyenne, WY, and Loveland, CO.
We firmly believe that widespread success requires collaboration from all levels of an organization—starting with leaders. At Workpartners we have strong leaders who are dedicated to innovation. This is a boon for both our company and all of our partners. Our leaders support and empower us in continuing to expand across the country.
Success in the spotlight
We are proud to be part of UPMC. Being part of this academic medical center allows us to study and deliver innovations that help businesses maximize the investment they are making in their employees' health and wellness. Workpartners offers award-winning programs, such as Take a Healthy Step, to help employees make changes that lead to reduced costs for businesses.
As an organization, we value partnership. We are thankful to have dedicated partners like you who are key in our continued success. We look forward to the work that we will do to accomplish our collective goals.
Rest assured that you have our full support every step of the way, and we'll be by your side through challenges, growth, and success.
Let's go after our goals and grow our success—together!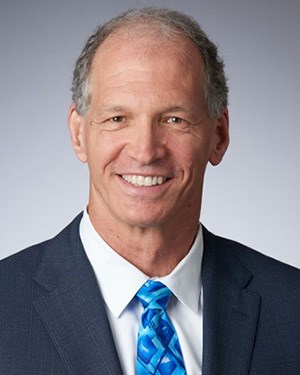 Pat Kalnas
Vice President, Business Development, Sales, and Product Marketing, Workpartners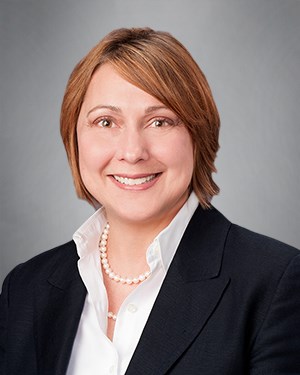 Beth Stutzman
Associate Vice President, Business Development, Sales, and Product Marketing, Workpartners
Where we've been
At the recent DMEC Annual Conference, Workpartners' thought leaders presented during a session, "Using Integrated Analytics to Guide Workforce Benefit Decisions 2.0." The presentation discussed leveraging integrated analytics to define and implement actionable steps to mitigate the impact of turnover, mental health, work environments, and more within your organization.
Thank you to those that stopped by our booth or joined the session! If you were not able to attend, find some additional resource documents below discussing our integrated solutions.
Additional Resources: